The official Twitter account and website of the call of the night The television anime has been updated with a new trailer promoting the climax of the series with a new cast member announcement leading to the introduction of a new character and a change in tone. for the series before its next episode. The trailer, detailing the series and cast so far for new viewers, is embedded below:
As detailed in the trailer, Miyuki Sawashiro joined the cast as private detective Anko Uguisu. She crosses paths with Kou Yamori in order to save him from Nazuna, who also had an affair with Anko as a teenager, until one fateful night…
Anko Uguisu (CV: Miyuki Sawashiro)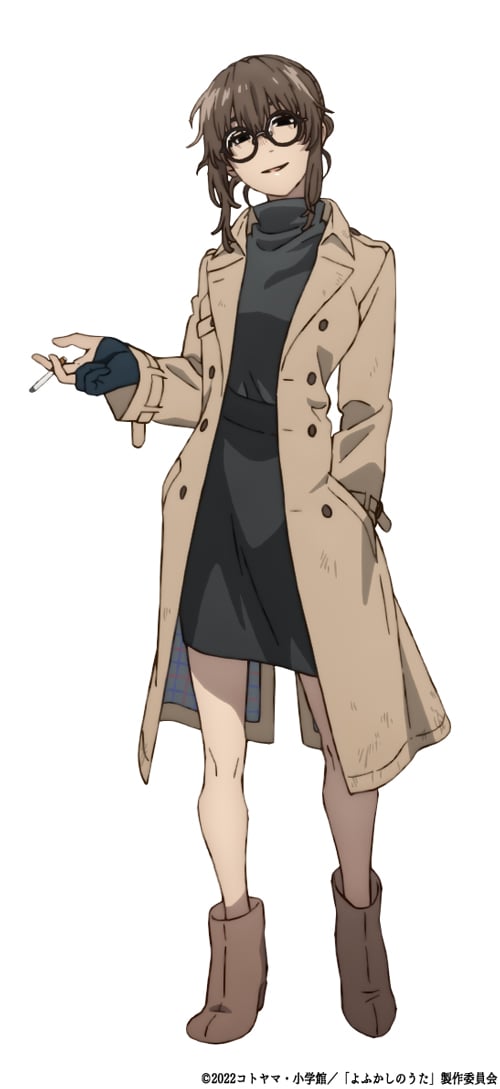 Based on Kotoyama's manga, call of the night is directed by Tetsuya Miyanishi and Tomoyuki Itamura and features animation production at Liden Films. Sentai Filmworks is streaming the series as it airs in Japan on its HIDIVE service, describing it as follows:
Consumed by insomnia and wanderlust, Ko Yamori is driven through the moonlit streets every night in an aimless search for something he can't seem to name. His nightly ritual is marked by aimless introspection – until he meets Nazuna, who just might be a vampire! Ko's new companion might give him dark gifts and the immortality of a vampire. But there are conditions that must be met before Ko can take up vampirism, and he'll have to find out how far he's willing to go to satisfy his desires before he can answer the Call of the Night!
SOURCES: Official Twitter, comedic Natalie